← Back
E-learning about safety for Multraship
Services: Basic Safety & Risk Management Training (E-learning)
Improve safety awareness within the company by E-learning.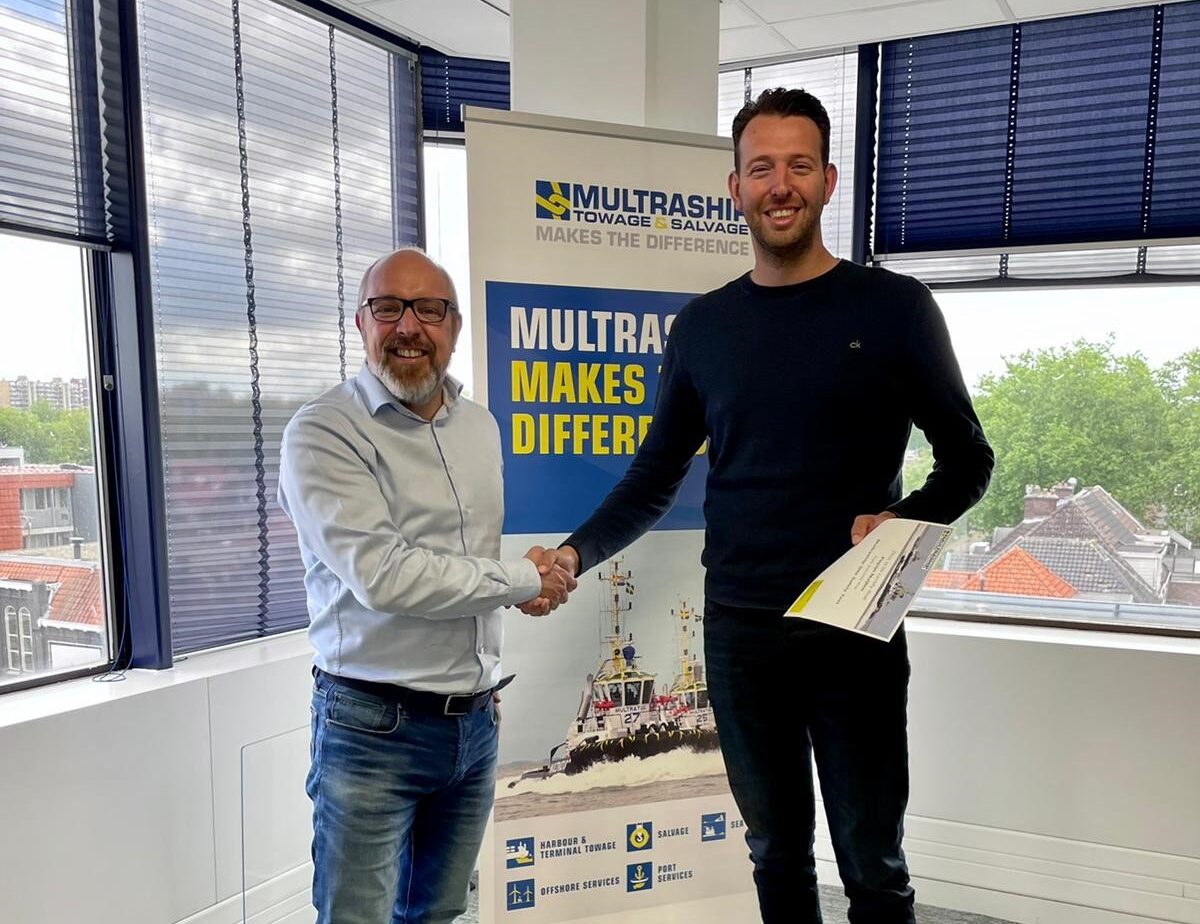 Multraship Towage & Salvage Terneuzen
Schuttershofweg 1, 4538 AA Terneuzen, The Netherlands
Problem
Multraship is a leading Dutch towage and salvage company. Multraship's core activities are harbor & terminal towage, salvage, sea towage, offshore services and port services.
They were in need of safety awareness among their personnel and wanted everyone on the same level. This was difficult as they have a lot of sailing employees and not everyone can be in the office for a standard classroom training. E-learning was in this case the best solution.
Plan
Presenting the E-learning to Multraship and showing all the possibilities. Discuss further client requirements and set up a plan of approach.
Execution
Discuss the options by e-mail and visited them personal in Terneuzen. When all possibilities were discussed,
the E-learning was developed and completed. The E-learning is now available in English and Dutch, so all employees of the organisation can follow and understand the content.
An official presentation of the E-learning has been given.
How's life now?
Multraship communicated the E-learning internally with all employees. Everyone has been invited and given their personal login code so they can start their E-learning journey.
Do you need help improving your organisation?
Get in touch and find out how we can help you with quality, health, safety, sustainability and staffing solutions.
Get in touch