← Back
Safety Awareness Escape Room for Delfland
Services: Safety Awareness Escape Room
Creating safety awareness by playing the Safety Escape Room!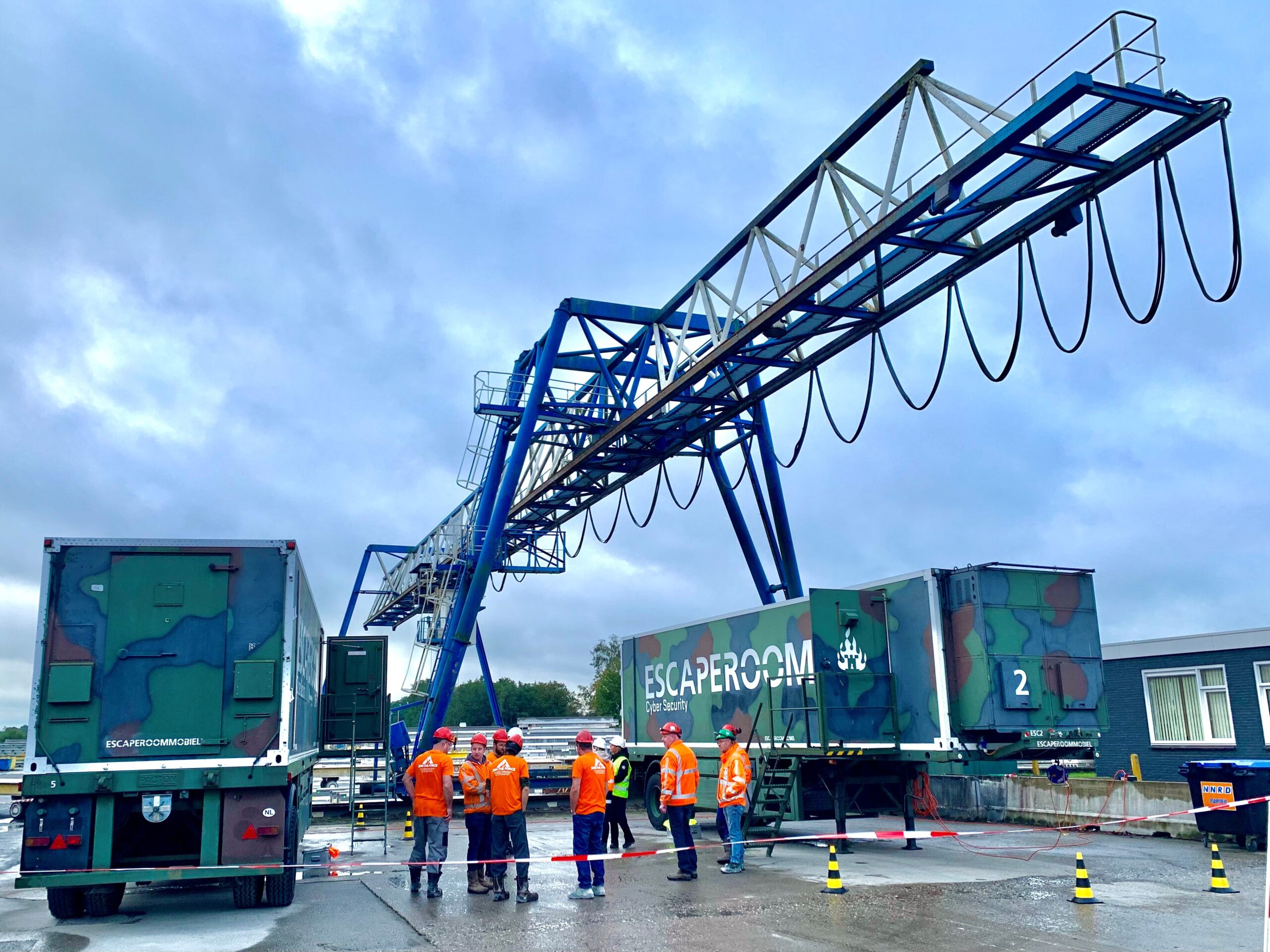 Hoogheemraadschap Delfland
Phoenixstraat 32, 2611 AL Delft, The Netherlands
Problem
Hoogheemraadschap Delfland is responsible for clean and safe water in the district of Delft. Additionally, they are responsible for dykes, dunes, rivers based water control.
Creating safety awareness within the organisation, among the employees, was a matter that needed attention.
Plan
Creating Safety Awareness in a fun, effective and interactive way. Achieving this goal by experiencing the safety escape room, working as a team and receiving the professional debriefing from TOP afterwards.
Execution
Our partner, The Escape Room Designer, placed and installed the trailer on location. After all employees of the organisation have been divided into small groups and received the briefing from the game master, they entered the escape room. After playing for 30 min. a debriefing was held by one of our TOP consultants, during this debriefing all observations were discussed and communicated with the group.
How's life now?
The employees experienced the escape room as a fun and interactive way of learning about safety awareness. It gives a different perspective on certain safety subjects and it was good to play in a various team of colleagues to get to know each others approach.
Do you need help improving your organisation?
Get in touch and find out how we can help you with quality, health, safety, sustainability and staffing solutions.
Get in touch